God Given Talent.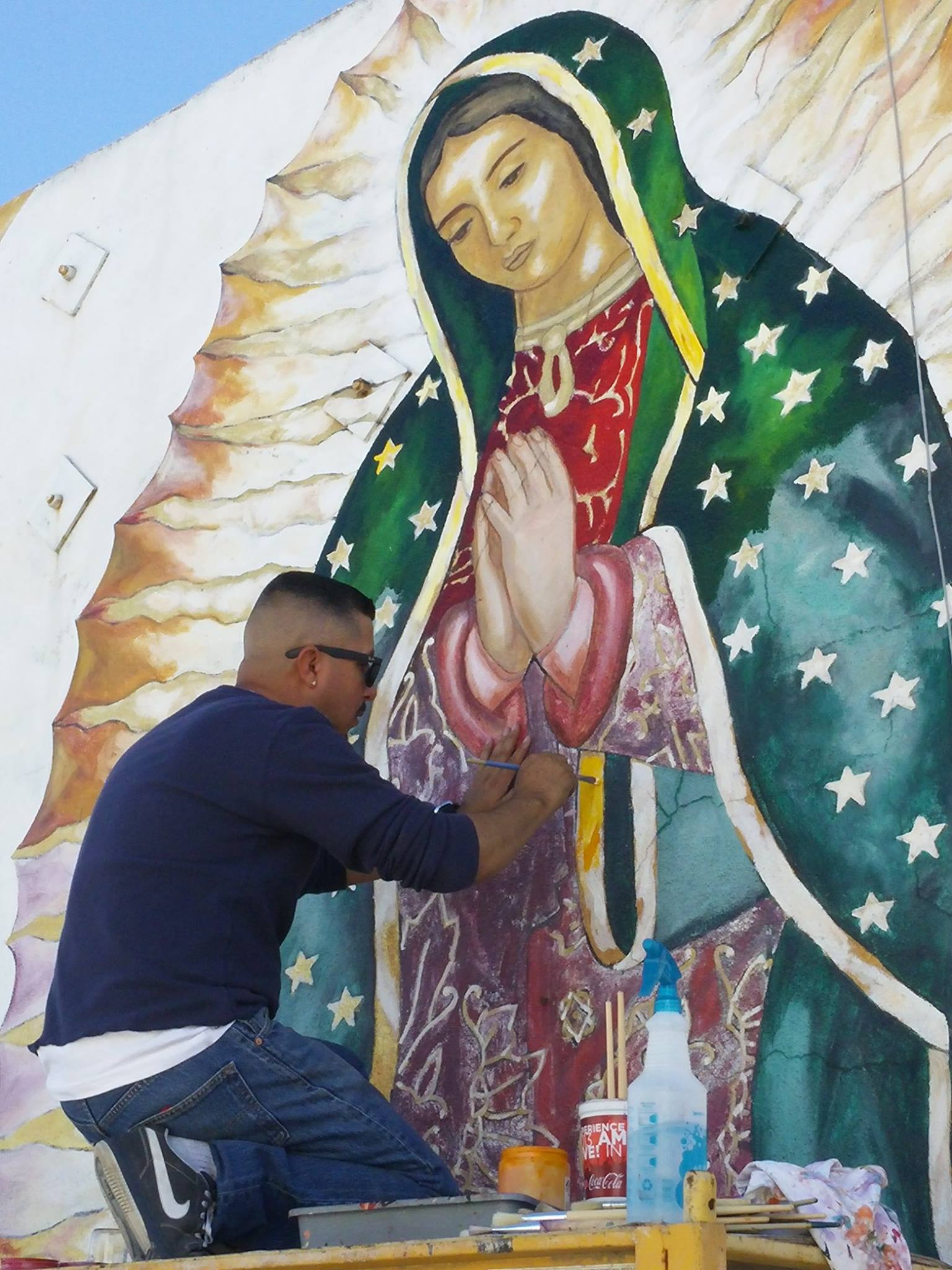 I wanted to acknowledge Los Angeles Artist & Muralist Juan Solis for doing such an amazing job on the cover of my latest book "Cherokee Wisdom 12 Lessons for Becoming a Powerful Leader". I believe that God has blessed him with a creative talent, which is manifested in his beautiful artwork.
He is a recipient of the Angel Award by former Mayor of Los Angeles, Antonio Villaraigosa and Juan's murals can be seen at the popular Mariachi Plaza in Los Angeles.
I have been a fan of Juan's art -work for the past decade and have purchased several of his paintings over the years. I love the colors and the detail, which brings the painting to life.
He has an extraordinary story.
As a struggling artist Solis, who began painting when he was 12, never gave up hope that the talent with which he had been endowed would one day be recognized. In the meantime he spent years studying his craft at various art academies in the United States and Mexico. Returning to the states, he spent eight years at the Academia de Arte Yepes of East Los Angeles, developing and creating his own distinctive techniques under the guidance of world-renowned artist-muralist George Yepes.
In 1995, Solis was one of the eight young Hispanic master painters who worked on the Cassini mural with Charles Kohlhase of the Cassini project. This 12'x25′ mural was commissioned by JPL/NASA through the Academia de Arte Yepes. The painters of this stunning blend of art and science were lead by artist Ulysses Garcia. The mural can be seen at JPL in Pasadena, CA.
You can connect with Juan on Facebook: Juan Solis Arts